Insurance Service
Renter's Insurance (tenants):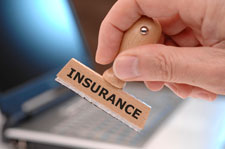 What does renters insurance cover? Probably more than you would imagine. But basically, renter's insurance cover the following and more:
Your belongings
Your place & your guests from mishaps
Hotel expenses (if you need a place to stay)
Protect the stuff that matters most to you – Although your landlord's insurance policy covers the property itself, it doesn't protect any loss of your stuff. Renters insurance covers all of your stuff (from clothes and furniture to electronics and more). You're reimbursed for what they cost to buy new, not their depreciated value.
Make good after unexpected accidents – Anyone who gets injured, if a mishap occurs, get the care they need. Any damage that you cause is repaired. You would pay a deductible towards repairs and/or medical expense cost, and your renters insurance policy would cover the balance.
Have a place to lay your head – If for some reason your rental home is uninhabitable (while repairs are underway), then you can spend a few nights in a hotel. You are also reimbursed your meals.