Insurance Service
Landlord Insurance (owners):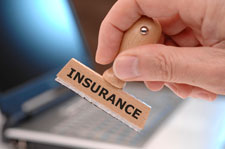 Congratulations! You've just bought an investment property. One of your first things to do would be to protect your investment by securing landlord insurance. Why? Landlord insurance can help prevent or lessen your losses when problems arise.
Landlord insurance provides protection on your investment property. Having household insurance is usually not enough protection (because it doesn't always cover the building while it's occupied by a tenant. Landlord insurance offers the following options.
Home Insurance: This covers damage to the house, pool and garage due to the following:
Automobile Crash
Damage From a FallingTree
Explosion / Fire
Natural disasters (i.e. Tornadoes, Earthquakes)
Rain / Flood
Storm / Lightning
Theft related issues
Vandalism / Intentional Damage
Contents Insurance: This covers damage/loss of contents of the house, such as the following:
Appliances
Furnishings
Furniture
Household goods
Landlord insurance can also provide other types of protection against mishap that that you may not be aware of:
Emergency Assistance - This covers all general property emergencies. Examples are failing appliances, utilities and/or plumbing.
Legal Expenses Insurance - This covers legal fees if yo get into a dispute. This can also cover the costs awarded against you.
Rent Guarantee Insurance - This ensures that you receive the rent on time regardless of your tenant's personal situation or ability to pay.
Landlord's Loss of Rent - This protects you from the reduction or loss of rent due to property damage or maintenance.
If you have not yet insured your rental property, or if you are about to purchase a new one, then learn more about landlord insurance policies and how they can help you.